Friday, October 31, 2003
I WANNA BE YOUR BOYFRIEND
But I get too nervous to even talk to you.
You are the last warm day of Autumn and
The first warm day of Spring.
Your eyes are like two cathedral windows
Stretching high to grab the greater Glory
And they stand as stained glass,
Coloring and reshaping all that pass through them
Into beautiful new patterns that play softly on my skin.

I hope you read this.
I want to be your boyfriend,
But I'm too nervous to even talk to you.



|
THE DEFINITION OF PRESSURE
Being the second guy in a suicide pact.

Nothign worse than saying to yourself, "Well, maybe this isn't such a good idea. But I did promise Rob - and Satan."



|
PERSPECTIVE
When I was a kid, I remember this guy stepping up to the Spy Hunter video game and playing for about 90 straight minutes.

At the time, I thought this was the coolest guy ever, and that he must really have the best life. Now, of course, I realize that my parents shouldn't have let me be anywhere near the guy.

Of course, there's nothing more annoying than a kid who's waiting for his turn to play a game. He'l lstand there, fidgeting: "You should go left - sorry, I'll be - LOOK OUT!"

Because when I was waiting to play, it would always take forever. And then As soon as I got my turn, I was dead in three seconds. My characters would die as soon as I touched the joystick. They'd look at me, be like, "I'm outta here!"

I swear, Pac Man looked at meo ne day and put a gun to his head.

By the way, that's a true story. No lie.



|
JOIN THE CULT


Last week's show had 50% more audience than the week before. See what Time Out NY describes as "comedian Liam McEneaney."

Last week's audience featured:
My ex and her mom
Who knows who'll stop by this week? Maybe Dr. Halkin, my old pediatrician.

THIS WEEK'S LINE UP INCLUDES:
The ever-evolving self-defense joke
AND FOR THE FIRST TIME ON ANY STAGE: "Practical Jokes" complete and uncut.

Liam McEneaney
"CULT :45"
Sundays @ 6:00pm
FREE

At:
PARKSIDE LOUNGE
317 Houston St. @ Attorney
F train to 2nd Ave.

Sunday, November 2nd
Opening act: A Brief View of the Hudson
What an awesome folk-rock duo these guys are, you definitely have to see them. They tour internationally, and they also have an album that may come out one of these days.

Cult comedian Liam McEneaney has appeared on Comedy Central's "Premium Blend" and "Comic Remix" and ComedyCentral.com's "Spotlight." He does 45 minutes. That is why he called the show that.

Spy Magazine said, "Worship him...recognize his genius...buy him drinks..."
BackStage called him one of "ten stand-out stand-ups worth watching."




|
Wednesday, October 29, 2003
A FREE SCIENTIFIC PERSONALITY TEST
To determine your personality type, simply answer the questions below honestly. Then follow the instructions in tallying your score.

Remember, there are no "bad" or "wrong" answers.

1. I like to kill
A) Puppies
B) Kittens
C) Orphans
D) A lot

2. I steal from
A) The elderly
B) The handicapped
C) Orphans
D) Elderly handicapped orphans

3. I never take
A) No shit from no cops
B) Medication for the voices
C) A child that might be missed
D) Back a racist comment

4. A man's best friend is
A) A woman that don't talk back
B) A fifth of whiskey, a gram of coke, and a fast car
C) Someone else's credit card
D) His parole officer

5. If I had one wish, I'd wish for
A) My herpes to clear up so I won't have these women calling and crying all the time
B) A fifth of whiskey, a gram of coke, and a fast car
C) The government to get off my back about so-called "homemade explosives"
D) Who the fuck are you and why are you asking me all these fucking questions?

TALLYING YOUR SCORE
Give yourself 1 point for every A answer
2 points for every B answer
3 points for every C answer
4 points for every D answer

YOUR RESULTS
0 points: You did not take the test. You are a jerk.
1 - 4 points: You need to go back and finish taking the test. You are an asshole.
5 - 9 points: You are a creep.
10 - 14 points: You are a scumbag.
15 - 19 points: You are a douchebag.
20 - 25 points: You are a Grade-A A#1 piece of shit.
26 + : You don't know how to add. You are a dumbass.

HOPE THIS HELPED!




Copyright 2003, Education Testing Institute of America.



|
Tuesday, October 28, 2003
FREE SEX ADVICE
Q: How do I get my girlfriend to have a threesome?

A: Tell her you have cancer, and she has to do it as part of the Make A Wish Foundation.



|
NUNYA BIDNESS
I've never had group sex, never really pushed for it. I'm just happy when someone else shows up.

When you've got more than two or eight people involved, it becomes really hard to coordinate the pillow talk.

It's better than being alone, though. My parents were both Buddhists, but by the time I was thirteen, I became a practicing Onanist.
By fifteen, I'd practiced so much I was ready to go pro.

And I'm not really into it. I think I'd be more into it if I had a more attractive partner.



|
SELF-DEFENCE, PART DEUCHE
I decided that I needed to take a self-defense course. I saw an ad in the paper that they were offering a free introductory class at a dojo - Panther Herskovitz. So I went.

And the guy started off by telling us all about the different belt colors and their ranks. Like, a gblack belt means you're a master; you have the most karate skills anyone can possess.
And a white belt means you are a novice, and you have the least skills a person can have.

I was given a puce belt. That meant I was a practice target. I have enough skills to cry if someone hits me.

And the guy gave us a demonstration of his martial arts skill. He used his bare hand and first he broke a brick, and then a plank of wood.
I said, "That's great, if I'm ever attacked by a building, but I need to defend myself against a real person with a gun. I'll call you if I'm attacked by Pinocchio."

So I went to a cheap discount dojo: Laughing-Hyena Solomon's. In the front was a karate studio, in the back was a tailor shop.

There I learned the art of Passive-Aggressive Karate.
That's where, if you're mugged, you face the mugger and go, "Hey, if you want to steal my last twenty bucks, that's none of my business. Go ahead and hit me; as a hemophiliac, I'll probably just sit here until I bleed to death. Please, don't let my grandma not getting her insulin keep you from having a good time."

Etcetera.

I feel like this joke is now about 60% there.

QUESTION FOR MY NON-NEW YORK READERS: Do you know about Tiger Schulmann's Karate, or is that only a NYC thing?
Thanks.



|
Monday, October 27, 2003
NO MORE YANKEE MY WANKEE...
The Donger needs food!

I found myself calling a friend to offer my condolences on the Yankees' loss.
My friend does not play for the Yankees.
My friend does not work for the Yankees.
My friend is a fan of a team that came in second place.
This is why I hate my friends.

WIMMINS IS C-UHR-RAZY
I dated this woman, and she was cheating on me. I don't know what tipped me off; maybe it was when I found her listed in a Let's Go Guide to New York under "Cheap ALternatives to the Statue of Liberty.

I finally borke up with her in the middle of the date.

I interrupted them and said, "You know, you can't keep cheating on me and coming into the restaurant I work in."



|
NEVER LET HIM FORGET HE SAID THIS:
"When I take action I'm not going to fire a $2 million missile at a $10 empty tent and hit a camel in the butt."

-- President of the United States, George W. Bush
Every time the clocks change back, I wake up an hour earlier on Sunday and end up watching
The McLaughlin Group
and
Meet the Press
.
McLaughlin is a public affairs program, where the issues are discussed by people whose views range from slightly conservative to extremely conservative.
The talking point yesterday was Donald Rumsfeld's leaked memo about how the war in Iraq wasn't going as 100% well as Bush had promised.
Tony Blankley, editorial page editor of
The Washington Times
, the official newspaper outlet of Rev. Sun Myung Moon, at one point started getting really angry at "the mainstream press" because they were only reporting bad news out of Iraq.
No one on the show bothered to point out the fact a member of the supposedly independant press was upset because the national media was reporting the truth instead of what the current administration wanted them to report.
By the way, if there's ever another Broadway version of "Wind in the Willows," I nominate Blankley as Toad.
On
Meet The Press
, Democrat Senator Bob Graham epressed a mild regret voting for the war, saying that "if I knew then what I know now, I might have voted against it.
Translation: "If I'd known then that the war would turn out to be unpopular, I might have demonstrated the spine that God gave a jellyfish and actually voted the way I wanted to vote."
By the way, you'll be happy to know that Colin Powell says that the US Government isn't going to ask for any more money for Iraq (except for 27 billion dollars, but for some reason that doesn't count).
So how does the US plan to pay for reconstruction?
Same way New York reconstructed Times Square - selling every available bit of space and services to the highest bidder. In other words, Bush's campaign contributors are lining up for some fat contracts.
|
Friday, October 24, 2003
SPECIAL MESSAGE FROM GEORGE STEINBRENNER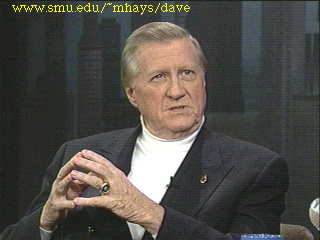 "Yes, soon the whole world will bow to the
dark power of my ee-vil... oh wait, was the
camera on? I meant, I can't wait to see how
this Series ends."
|
THE CLASSIEST, GASSIEST COMEDY YOU'LL EVER READ
SOmetimes you just gotta fart. But you can't.

And the only thing you can do is hold it in until you reach that crowded elevator.



|
CAT OUT OF THE BAG
I used to have a cat when I was a kid. And the "experts" say cats like it when you play games with them.

Apparently, cats don't like the game Dodge Ball.

My mom told me I should pick a quieter game. So I decided to teach my cat poker.

Cats cheat.

You know how cats mark their territory?

Let's just say that when a cat "marks" a card, you don't want nothing to do with it.



|
JOIN THE CULT
If you missed last week's show, several members of the audience and I went out afterwards and participated in the sport of kings: Karaoke.
And when I say "kings," I mean "alcoholics."
Come by this week for $3.00 beers and - if there's a Game 7 of the World Series - free hot dogs during the game.
Plus: The finest Patti Boyd-Harrison-Clapton joke you'll likely ever hear.
************************************************
"A stand-out stand-up worth watching."
- Back Stage
"Worship him...recognize his genius...buy him drinks."
- Spy Magazine
Liam McEneaney
"CULT :45"
Sundays @ 6:00pm
FREE
At:
PARKSIDE LOUNGE
317 Houston St. @ Attorney
F train to 2nd Ave.
Sunday, October 19th
Opening act:
Rob Paravonian
In the real world, I'd be opening for this guy. He's appeared on "Premium Blend" twice, he's been on VH1, he has a half-dozen albums out. He's a good 'un.
|
Thursday, October 23, 2003
MY FAVORITE UNSUCCESSFUL ATTEMPT TO START A JOKE, TAKEN DIRECTLY FROM THE PAGES OF MY NOTEBOOK:
"I like shoes! They keep my feet safe."

I AM THE WORLD'S GREATEST PRACTICAL JOKER
The other day, I saw this old guy at an ATM, and decided to have a little fun. So I put my hand in my pocket like I had a gun and said, "Get inside the ATM bitch! Come on, move motherfucker!"

When we got inside, I said, "All right, now I want you to check your balance! Come on!" He did, and I said, "Very good, nice little nest egg. Now give me a run-down of your credit history!"

"But I don't -""I don't give a shit what you don't, old man! Give me a run-down of your credit history. Any student loan debts?"
"No."
"What about delinquent car loan payments?"
And so on as he gave me a run-down of his credit history. It sounded pretty clean, so I said, "Meet me here at nine am sharp, old man. And no funny business."

The next morning we met at the bank, and I said, "All right, see. This is what we're gonna do. We're gonna go in nice and easy, see, and we're gonna go to the loan officer, right? And we're gonna take out a mortgage on this nice little two-story house in Queens. And I don't want any funny ideas about the cops, you got me?"

Long story short, we moved into the house in Queens later that month. Sure, he tried to get away. One time he tried to scare me away by saying he didn't believe that two people should live under the same roof without the benefit of holy matrimony.

We had a lovely ceremony. The day I became Mrs. Murray Feisenbloom was the happiest day of my life.

Pretty soon, life got predictable. Wake up in the morning, take out the gun - "Out of bed, bitch. I cooked a nice breakfast for you."

Drive to work. Let him out of the trunk for lunch.

Come home, watch TV. Threaten to kill him if he didn't turn off sports.

Six years later, I sold our house for a $200,000 profit. Then I sold our neighbor's house. Then his car, his clock radio. You should have seen the look on his face when he came home.

Then I sold the entire block to an Arab oil sheik. It became the Independent Republic of Qaddar el-Mike O'Shaughnessy. Mike was a retired postman who refused to move. He became the U.S. ambassador to Qaddar el-Mike O'Shaughnessy.

And how did I trick the sheik into buying the block? Simple - I attached a rig to the neighborhood oil line, and told him it was oil-rich. He ended up pumping all of the oil out of the Brooklyn Union Gas tank - and selling it to the U.S. for thirty dollars a barrel. You should have seen the look on the U.S. government's face.

Of course, things turned ugly. The Independent Republic of Qaddar el-Mike O'Shaughnessy was across the street from the neighborhood synagogue. A stone's throw away. Literally.

Next thing you know, the rabbi declared that the Torah had promised the land across the street to the chosen people as a site for the world's finest delicatessan, the only place fit to serve the prophet Elijah when he returned to end the world.

So Temple Beth Hillel had annexed a garage and two lawns. The UN sent in a peacekeeping mission, which meant that soon it was full-scale war. The Catholic Church on the next block sent a mission to convert everyone.

I'm surprised you didn't hear about this on the news.



|
Wednesday, October 22, 2003
SOMEONE STOLE MY DOORMAT!
Here is a rough draft of the letter I plan to post in my building:

"TO THE PERSON WHO STOLE MY DOORMAT TODAY:
Why?

Doormats cost about three dollars. And this wasn't even a new doormat. Hell, it wasn't even like-new, I'd gotten it second-hand from an old woman who moved away seven years ago after her husband died.

It didn't even say anything pithy like, "WELCOME." It was beige.

And it's not like I won't recognize it if I see it again, so you can't ever actually put it outside your apartment door. Which means that either a) you don't plan to actually use it, or b) you don't mind my scratching the word "THIEF" into your door with my keys.

Normally I'd write some lie like, "Hey, if you just put it back iot'll be all right." It won't be all right, because I'll know that I live in a building with someone so dumb and desperate that they'd steal a doormat.

I haven't lost my innocence today. But I have lost my faith in the ability of dishonest peopel to at least be able to discern the difference between something worth stealing and a doormat.

In conclusion:
You are an idiot. And an a-hole.

Your neighbor



|
I WENT HOUSE-HUNTING THIS WEEKEND
I went with my firend Chuck Montgomery. Of course, Chuck isn't his real name. It's a nickname. His real name is "Tiny." Apparently, his parents didn't understand the growth process, and assumed when he was born that he was a midget.

We went house-hunting, like I said. We wore our cammo, our orange vests, and brought shotguns.

We had spotted the spoor of a large Victorian, and were waiting in the blind of a small garage, when it happened. We were attacked by a Tudor.

Luckily, Chuck had taken that karate class*, and was able to break all its boards with his bare hands.

This is definitely a joke-in-progress.


*(Oct. 20th ish., "Civilian Defence Corps.," NUFF SAID! - Ed.)



|
I HATE RACISM
In fact, there's only one thing I hate more than racism, and that's Eskimos.

With their, uh, thing they do. And the stuff. Why don't they go back to - Eskimoland?

Look, I didn't really do the homework on this. But let me check Google and get back to you.



|
Tuesday, October 21, 2003
I AM LONELY
Can I get a hug anyone?



|
SUCKED INTO THE VACUUM
Say what you want about the homeless, I bet they do a lot less vacuuming than me. And when I say "me," I mean "my roommate." And when I say "vacuuming," I mean "complaining about how Liam doesn't do any vacuuming." And also, when I say "roommate," I mean "my mom." By the way ladies, I don't live with my mom. I just pay her fifty bucks to do my cleaning.

OY SURVEY!
Disclaimer: I know that a lot of comics do the old "foiling the telemarketer with a craaazy voice" gag. However, I would like to point out that:
a) I wrote most of this joke seven years ago.
b) This is mostly based on true experience. Because you see

First job I ever had was doing market research over the phone, where you called up people and asked them survey questions.
This sounds like an easy job that anyone could do, but the interview was very rough. The woman who interviewed me was like:
"Do you speak English? Mr. McEneaney, do you speak English?"
I just said, "Grrr, sorry, me am scared speechless. Big metal bird fly over sky. ME AM DO THUNDER GOD APPEASEMENT DANCE NOW!!!!"
So she said, "Would you like to be a supervisor?"
And that's how I did it.

A lot of people hate getting these market research calls. I like it, because I am very very lonely and I don't have friends who call me.

The trick is, a survey guy has to stay on the phone as long you keep answering his questions. If he hangs up on you, that's his job.

So they call me:
* "Um, excuse me, may I speak to Mr. McHenrenenernenerneneay?"
"Who may I ask is calling?"

* "This is Jim Mitchell from IPC research, and I was wondering if you have a few minutes to answer questions about soap?"
(crazy Ren-Faire English voice) "Sooaaappppp? I know not this soap of which you speak. What is this 'soap'?"

* "Uh, you know, soap? You use it to wash...?"
"Wash??!!! What sort of mad black magic witchcraft is this, that replaces honest water? Burn thee as a witch, infidel!"

* "Uh sir, we need to know you favorite brand. Is it a0 Irish Spring...."
"Ah, the Irish. I have a great affinity for those people. Knowest thou why?"

* "No sir, why?"
"Because my good lad, I am a LEPRECHAUN!!! That's spelled L-E-P- uh, hold on, I'll get a dictionary. Here we go, A - Aardvark, my what a funny-looking creature!"

And so on. If you're really nuts, you can drag that out for like forty-five minutes. And the game is, you keep them on the phone and you keep them going, and then right at the end, when the guy has two questions left, and he's saying, "All right, I just have a couple questions left for statistical purposes..."

You say, "Uh yeah, I got to go."

* "But I can't finish the interview if..."
"Look I'm sorry, but I just gave you an hour of my precious, precious time and The Simpsons is coming on, so I gotta go. Have a great day."
(CLICK)



|
Monday, October 20, 2003
KARAOKE-DOKE
I enjoy karaoke, but why are karaoke songs so faithful to the original that they include all the musical breaks? Am I supposed to plug in my electric guitar and take a solo?

I think it's just because it's funny to see a bunch of drunk ex-sorority girls stnading onstage looking dumb with nothing to do.

Because everyone who does karaoke is drunk, and everyone has that dumb look on their face (do something physical here).



|
NOT-SO-SUPERMAN
Why does Clark Kent have to disguise himself as Superman every time he foils a mugging. Does it seem so odd that an ordinary guy would stop a crook from beating up an old woman?



|
CIVILIAN DEFENSE CORPS
A while back, I decided to take a self-defence course. So I audited a karate class.

The instructor decided to show off his skill set by using his bare hand to break a board and a brick. And i said, "That looks great if I'm ever attacked by a building. But I'm looking to defend myself against people."

And as I walked out of the building, I was mugged by a rogue group of carpenters, armed with two-by-fours. The cops said they wait outside the karate class for people who don't take it.



|
Friday, October 17, 2003
THE RED SOX' BIGGEST CURSE
Their fans.

(Edited to add:)
And by the way, Yankee fans are no better, but at least their team wins often enough that they don't drown in a pool of self-pity.



|
MUSCLE-BOUND GUYS
I was thinking that those big muscle-bound guys must have incredible restraint. Because when I walk down the street every day, I just have the urge to beat the piss out of people who annoy me all doay long, and the only thing that stops me is I'm not some huge hulking strong-man.

Then I realized that of the guys I want to beat up for no reason are those huge muscle-bound a-holes in the first place.

POTTY MOUTH ME
It's a good thing I finally got a roommate, because, well, let's just say that if you're taking your morning shower and you don't bother to get out of the shower to pee into the toilet, you've been living alone too long.

AS A GUY
I do get surprised whenever I don't immediately get praised for doing all the htings that my mom used to do for me.

I'm like, "Hey, I just took out the garbage, who wants to give me a hug?"
Or, "Hey, I just ironed my hsirts, where's my parade? Because I did it all by myself and no one had to ask me even once!"



|
Wednesday, October 15, 2003
AN INTERVIEW WITH SCHWARZENEGGER'S LIEUTENANT GOVERNOR
Sure, we all know that Ah-nold (LOL!) has been elected The Governator (LOL!) but what about his running mate?

The poor guy has received no press coverage, but I aim to rectify that with this interview
:
Lieutenant Governor Animal
LIAM McENEANEY EXPERIENCE
: Good afternoon, Mr. Lieutenant Governor, I'd like to thank you -
LIEUTENANT GOVERNOR ANIMAL
: BO-RING!
LME
: Right, I'll just get down to the brass tacks. What do you think will be the effect of accusations from women who say that Governor Arnold groped them - ?
LGA
: Wo-man! Wo-man! Ha ha ha!
LME
: It's a very serious issue -
LGA
: Wo-man good.
LME
: So this administration plans to help women?
LGA
: (
eats his chair
)
LME
: Moving right along, what about the current financial straits that California finds itself in?
LGA
: (
panting, blank stare
)
LME
: The deficit?
LGA
: Smash! Smash!!!! (
spends a full minute smashing up his office
)
LME
: Aren't you just repeating verbatim the things Schwarzenegger promised on the campaign trail? When will we hear something new?
LGA
: Bye bye. Bye bye. (
leaves
)
LME
: Uh, thanks.
|
Monday, October 13, 2003
I'VE BEEN WATCHING PRIME TIME SITCOMS LATELY
And apparently Tolstoy was wrong - all unhappy families are unhappy in exactly the same way - vicious zings, "jokes" and backbiting and sarcasm barely concealing a thinly-veiled hatred of each other.
Enjoy Columbus day, the day when we celebrate the genius of
Christopher Columbus
.
|
Friday, October 10, 2003
HOLLYWOOD HAS OFFICIALLY RUN OUT OF IDEAS
Don't believe me? I refer you to
SAT: The Movie
.
Yes, a movie about taking the SAT.
I DON'T DO WELL WITH THE LADIES
One time I was at a dance club and I asked this woman to dance. And she actually said "Yes," I guess she called my bluff.
And when we got out on the floor, I realized that I don't know how to dance. In fact, the only dance I know is "the pee-pee dance." So I just spent five minutes jumping up and down saying, "I GOTTA GO! I GOTTA GO!"
FREE SHOW! FREE SHOW!
"A stand-out stand-up worth watching."
- Back Stage
"Worship him...recognize his genius...buy him drinks."
- Spy Magazine
Liam McEneaney
"CULT :45"
Sundays @ 6:00pm
FREE
At:
PARKSIDE LOUNGE
317 Houston St. @ Attorney
F train to 2nd Ave.
Opening act: Ivan Ulz
- '60s folk singer-turned-children's entertainer.
His album is "Songs From the Old School."
His book is "Fire Truck" (Scholastic Press)
He's awesome. Check him out at
www.ivanulz.com
|
Thursday, October 09, 2003
BLOGGER HAS AN AGENDA

I just tried to post a promo for a show I cowrote (see below this post) and somehow Blogger inserted some weird propaganda.

This is the real promo. Below is the weird Messianic promo.

July, 2003: thirteen New York comedy writers get together to collaborate on a play
August, 2003: the writers are given a story and each is assigned a scene to pen
September, 2003: the scenes are compiled, a script is completed, copies are assembled with binder clips

Saturday, October 11th, Midnight: The play is put on the stage...

Save The Town Productions presents


Welcome Home Chester Stanley

a play in thirteen scenes
by thirteen New York comedy writers

created by Andres du Bouchet and Bob Powers

story by Bob Powers

written by
* Sean Conroy - Conan O'Brien, Premium Blend
* Andres du Bouchet - Giant Tuesday Night of Amazing Inventions and Also There Is A Game
* Ritch Duncan - editor, Jest Magazine
* Adam Felber - NPR's "Wait Wait Don't Tell Me"
* Christian Finnegan - Premium Blend, Montreal Comedy Festival
* Susannah Keagle - Jest Magazine
* Todd Levin - McSweeney's, Modern Humorist
* Liam McEneaney - Premium Blend
* Amanda Melson - Jest Magazine, Laugh Riots
* Bob Powers - NY Press, Jest Magazine, girlsarepretty.com
* Chris Regan - 2-time Emmy winning writer, The Daily Show With Jon Stewart
* Michael Reisman - Jest Magazine
* Bryan Tucker - writer, Tough Crowd With Colin Quinn, The Chris Rock Show, Mad TV

and starring
Jeff Campbell, Susie Felber, Jonny Fido, Adam Hipschen, Brian Huskey, Eric Kirchberger, Amy Larimer, Liam McEneaney, Amanda Melson, Seth Morris, James Oakes, and Jessica Phillips

a staged reading

Saturday, October 11th, Midnight

at the Jean Cocteau Repertory Theater
Club Cocteau
330 Bowery
(corner of Bowery and Bond/East 2nd St.)
Doors open at 11:00 PM

Tickets are $8.00
Reservation line: 212-677-0060, ext. 19


drinks will be available for suggested donation during the show




|
July, 2003: thirteen New York comedy writers get together to collaborate on a play
August, 2003: the writers are given a story and each is assigned a scene to pen
September, 2003: the scenes are compiled, a script is completed, copies are assembled with binder clips

Saturday, October 11th, Midnight: The play is put on the stage...

Save The Town Productions presents

Welcome Home Chester Stanley

a play in thirteen scenes
by thirteen New York comedy writers

created by Andres du Bouchet and Bob Powers

story by Bob Powers

written by
* Sean Conroy - Conan O'Brien, Premium Blend
* Andres du Bouchet - Giant Tuesday Night of Amazing Inventions and Also There Is A Game
* Ritch Duncan - editor, Jest Magazine
* Adam Felber - NPR's "Wait Wait Don't Tell Me"
* Christian Finnegan - Premium Blend, Montreal Comedy Festival
* Susannah Keagle - Jest Magazine
* Todd Levin - e experienced the gospel as real Good News, we will not be able to keep it to ourself. The lepers discovered the deserted camp and realized their lives had been spared. At first they kept the good news to themselves, forgetting their fellow citizens who were starving in the city. The Good News about Jesus Christ must be shared too, for no news is more important. We must not forget those who are dying without it. We must not become so preoccupied with our own faith that we neglect sharing it with those around us. Our "wonderful news,� like that of the lepers, it will not "wait until morning.�

Our responsibility is to witness; we can't determine who will respond. We cannot predict who will respond, but we should never prevent someone from having the opportunity to hear.


Well I have some good news. Miakea is coming to visit next Thursday. I'm excited, it will be good times. I have Friday off so I can stay up late after praise and worship(YEAAAA!)Miakea is coming to visit next Thursday. I'm excited, it will be good times. I

|
Wednesday, October 08, 2003
IF YOU'RE A FAN OF GOOGLE
and really, who isn't?
Read this blog
. It's all about Google.
|
JEST MAGAZINE IN THE VILLAGE VOICE BEST OF MANHATTAN ISSUE
Read here.
|
KICKIN' IT NERD-CORE!
Last night I went to a party for an ex's porno comic. (By the way, you should buy it, it's really quite good. It's called
True Porn
; it's an anthology of comic book artists telling stories about their sex lives. And no, don't worry, I'm not in it, so you won't have to tear your eyes out after seeing my horribly misshapen and deformed body rendered in ink.)
The party was actually held in a sex store on the Lower East Side called "Toys in Babeland," and it was interesting because it's this sex store with all kinds of devices and creams and lotions; and I'm surrounded by comic book nerds. It was basically the most erotic environment possible filled with the least erotic people imaginable.
They carry "sex-positive porn" there. I'm waiting for osmeone to make porn for someone like me, "sex negative porn." That would be porn for people with no self-esteem just terribly ashamed of the way they look. Imagine how hot it would be, where - after a forty-five minute seduction scene between two people so filled with self-revulsion they can barely talk to the opposite sex - a hot scene where the actors keep as much of their clothes on as possible.
|
I'M GONNA BE RICH
I've decided to open a new dance club and call it "The Savings Bank." And it's going to actually be built in an old savings bank. And all the employees - the bouncers and bartenders and waitresses - are going to be dressed in suits, as bankers. And instead of going to the bar to order a drink, yo ugo to a teller's cage and put your money in a high yield account, where it accrues 5% interest over the first six months, of course with penalties for early withdrawals. Also there'll be mortgages and a fantastic investment -

Oh wait, that's my plan for opening a savings bank.

Still, it's going to be the first bank in America to offer a 2-for-1 Ladies Night every Thursday.



|
Tuesday, October 07, 2003
Here's an article I submitted to
Jest magazine
. We'll see if they run it:
LAST-MINUTE HALLOWEEN COSTUME IDEAS FOR MOTHERS WHO HATE THEIR KIDS
There's no shame in admitting it: You hate your kids. They ruined your figure, they ruined your social life. Hell they ruined your life period. And thanks to all these pesky "laws," there's no way for you to get even.
Until now. Halloween. That's right, the time of tricks and treats becomes a special treat when you get to play all kinds of crazy tricks on your kids.
The first step is convincing your kid that home-made costumes are better than store-bought. Tell your child that while his friends parade around the neighborhood dressed as Yu-Gi-Oh or the Powerpuff Girls, they're going to feel extra-cool dressed as:
BLIND DARK GHOST
- This costume can be fashioned out of a black Hefty bag. Tell your child that since the ghost is blind, you can't cut eyeholes for him. Then shove him out the door and tell him to avoid busy streets.
One fun game to play with Blind Dark Ghost. is called "Dog Race." We all know that dogs can find their way home even when they're dumped in a park 500 miles from home, but can a (supposedly) more intelligent human being? Pit your dog against your child in a national park and find out. Winner gets to stay!
THE INVISIBLE MAN
- First give your kid "invisibility serum" (grape juice or, if you really want to give him a treat, rum). Then tell him that if he wants no one to see him, he must take off his clothes. Act like he's really invisible by saying things like "Where'd you go?" "Are you still in the room?"
Then send him out on the street and lock the door behind him. Tell him he's not allowed back in until he's trick-or-treated all the houses in the neighborhood.
THE PRETTIEST GIRL IN THE WHOLE WIDE WORLD
- Tell your son that the only costume you could afford to buy him was a dress. Explain the important role that drag has played in the history of theater, dating back to the Elizabethan age when women weren't allowed to perform in Shakespeare's plays. Send him out in the neighborhood dressed as a girl and tell the neighbors that he gets it from his father's side of the family.
A MERRY BLACKFACE MINSTREL
- Tell your kid some crap like she's getting dressed up as the Solar System or something, anything to explain all the black makeup you're smearing on her face and hands. Then tell her that people will only give her candy if she approaches them on one knee and calls them "Mammy."
GANDHI
- Gandhi was a great leader famous for his hunger strikes, and your child must therefore refuse any candy they're offered on moral principles. If he or she gets upset, tell them that they're a terrible person and the reason we all suffer under British colonial rule.
Following these simple tips will guarantee a Halloween your child will be talking about for years to come, probably to their therapist.
|
Monday, October 06, 2003
THIS MIGHT BE THE DUMBEST JOKE I'VE EVER WRITTEN
I don't practice Tantric sex. To hell with a woman's pleasure.

I practice something called Tantrum Sex.
That's where a woman refuses to sleep with me, so I go home and cry.



|
Saturday, October 04, 2003
CERTIFIABLE
Never sign for a certified letter.

The only thing that ever certifies is that you're an idiot.

No one ever sends good news by certified mail:
"Will you marry me? I KNOW YOU GOT THIS, SO YOU HAVE TO RESPOND!!!!"

In afact, I guarantee that the first four words of any certified letter are "You are hereby summoned..."



|
Friday, October 03, 2003
I KNOW I HAVEN'T POSTED IN A FEW DAYS
I guess I've been busy. I finally found a part-time job. It's not a very good job, but it's money so I can get a headshot so I can get back on the road so I don't have to work any more day jobs again until I get lazy and slack off on the stand-up aspect of my "career" again.

TODAY'S COMEDY THOUGHT:
The comic who gets the least props: Carrot Top.



|
I USED TO WORK IN A BOOKSTORE
It was a terrible job.

It was run by this Korean fella named Paul. And there a lot of differences between the Korean culture and American culture.
Like he brought this thing over ith him from Korea called a "work ethic," which I didn't get at all.

So he would always be on my back, saying things like, "Liam, you help the customer."
Or, "Liam, wake up."
One time he said, "Liam, I want you to work overtime."
And I was like, "Overtime? Dude, I've done all the stealing I can do for one day. I am shoplifted out. Maybe if you'd called before I left the house, I could have brought a bigger knapsack."

I learned a lot about the differences between different Asian cultures. Like, I have some friends who are Chinese, and they're cool if you call them "Chinese."
But apparently, Korean paople really ahte being called "Chinese."

People think that when I imitate Paul, that I'm doing this thick stereotypical Asian accent, but that's the way he really spoke. He didn't speak English very well, and he hated it when I corrected him. Like one time he said:
"Liam, you been steal flom the legister?"

And I was like, "Legister? I've been stealing from the register. I don't know what a 'legister' is, but I'll steal from that too."

He hated me, so he made me the assistant manager. Which seems like an odd punishment, until you realize that it meant that I had to deal with the customers all day. Customers suck. If I could run a business that didn't have customers, I'd be so happy.

There are basically three ways to make sure that you don't have to deal with customers:

1) PRETEND TO BE DEAF
That way, you can act like you can't hear them:
ANNOYING CUSTOMER: Excuse me, sir, I'd like to know where the Mystery section is.
YOU: History? It's downstairs.
ANNOYING CUSTOMER: No, Mystery.
YOU: Misery? It's with the Stephen King.
ANNOYING CUSTOMER: No, MYSTERY!
YOU: Mr. T? I pity the fool who buys his book HA HA HA!
And so on until the customer gives up and goes away.

2) GET OFFENDED FOR NO REASON
ANNOYING CUSTOMER: I'm looking for the Mystery section.
YOU: Excuse me sir, but I have a girlfriend - and her name is The Theatre!
I guarantee that that customer will never ask you for anything again.
And if all else fails:

3) JUST BE RUDE
ANNOYING CUSTOMER: Excuse me sir, can you tell me where the Mystery section is?
YOU: Why, yes I can.
(beat)
ANNOYING CUSTOMER: Well?
YOU: Well, what?
ANNOYING CUSTOMER: Where is it?
YOU: Where is what?
ANNOYING CUSTOMER: The Mystery section.
YOU: If I told you that, it wouldn't be a Mystery anymore, now would it?
ANNOYING CUSTOMER: I just want some polite helpful service!
YOU: I suggest you try the Fantasy section.



|